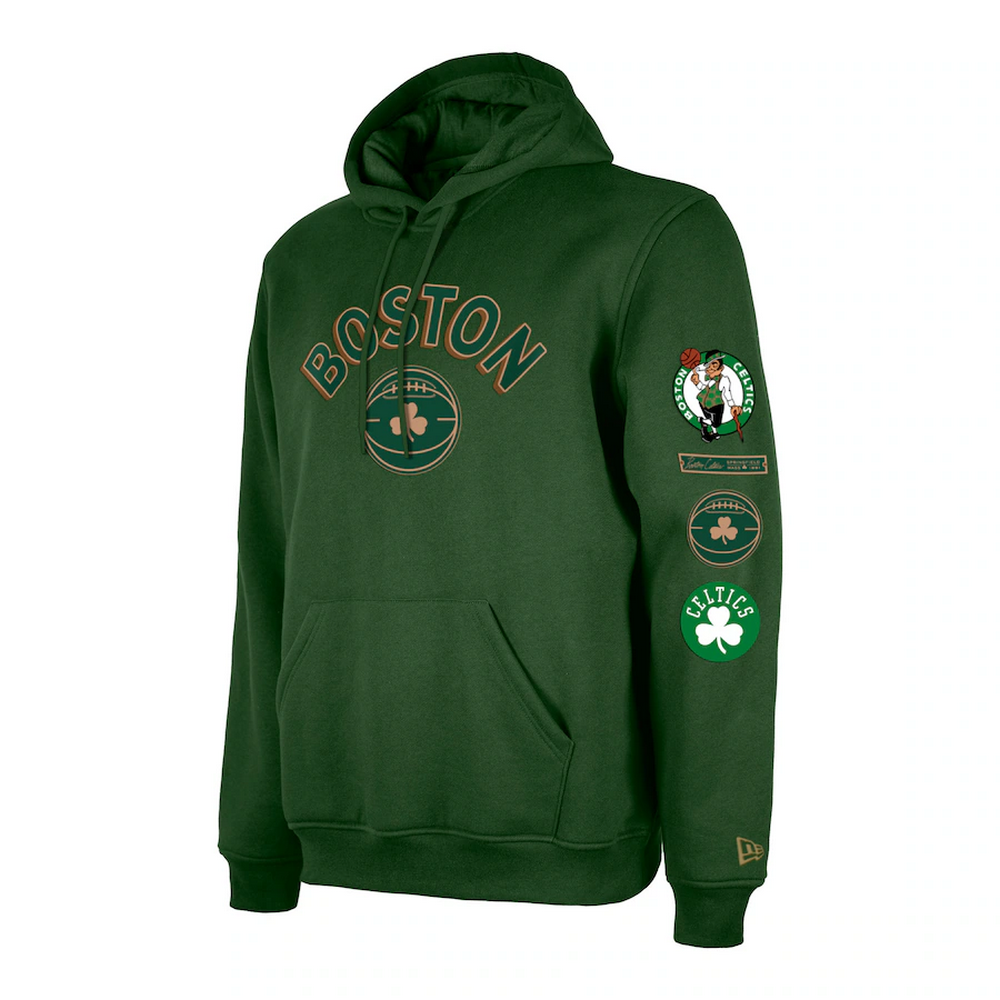 NBA – Boston Celtics New Era City Edition Pullover Hoodie
Celebrate the hometown of the Boston Celtics with this City Edition Hoodie from New Era. It draws inspiration from the official City Edition uniform the team is wearing this season, with a design that pays homage to the franchise's history and the local community. Perfect for game day, this eye-catching pullover provides a unique way to connect with your favorite squad.
Brand: New Era
Screen print graphics
Front pouch pocket
Material: 80% Cotton/20% Polyester
Long sleeve
Pullover
Hooded
Officially licensed
---
---
---
---
Fitness Essentials
---
Some links on this site may be affiliate links to merchants that we may receive commissions based on qualifying purchases.
---
Sports News
The Houston Texans suffered a setback in a 24-21 loss to the Jacksonville Jaguars Sunday that throttled them back into a mosh pit of five-loss teams in the AFC. However, not all losses are created equal. Wins are utilized as a quarterback stat too frivolously, but throughout his rookie season, […]

Finally, someone out there has the guts to stand up to Tom Brady. Yes he has six championship rings and is the only player in NFL history to reach 600 career touchdown passes. However, that doesn't make him infallible. After all, his 2007 New England Patriots did pull a 2015-16 […]

Mac Jones might be the lowest quarterback currently getting live reps in the NFL. Not from a statistical standpoint, although he isn't exactly wowing anyone. But watching Jones on the field, it's painfully evident his confidence is shot. He threw two interceptions in the first half of Sunday's game against […]

If you thought Texas A & M couldn't stoop any lower after paying Jimbo Fisher a record amount to scram, you thought wrong because they did just that on Saturday night, as all signs pointed to the Aggies hiring Kentucky's Mark Stoops. Reports by The Athletic's Bruce Feldman and Nicole Auerbach […]

The Los Angeles Chargers are in a tough position entering Week 12. Struggling to keep their playoff hopes alive at 4-6, they take on the 8-3, AFC-leading Baltimore Ravens at home in a game they cannot afford to lose. With all the talent on this Chargers team, there's no good […]
---
---
Road Warrior Athletics & Sportswear