The Top 10 Best Amino Acid Supplements of 2022 | Road Warrior Athletics & RWA Sportswear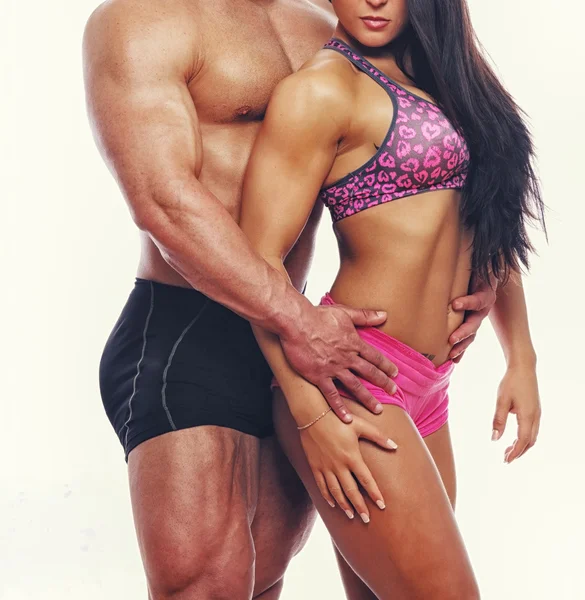 1. BCAA Tablets
Each tablet contains a whooping amount of 1000 mg, it fulfils every requirement of yours. The packaging tells you that you can build more muscle and burn more fat with the use of this supplement, which is exactly what they deliver.

BCAA tablets come in an absolute monster of a bottle which contains 425 tablets in each one, which adds up to 141 days.

Optimum Nutrition is probably the best BCAA tablets in terms of cost too. It is definitely recommend if you are ready to fully commit to using BCAA supplement tablets. It is one of the best amino acids for muscle growth available in the market.

2. Biotest BCAA Peptides
These Biotest BCAA tablets are considerably 250% more effective than any other standard BCAA supplement. These tablets are combined with whey protein and acts as the best of both worlds supplement that is meant to bring muscle gain in the best form.

Take step by step process guide outlining how their product will achieve its status of the ultimate supplement. Moreover, It has added chemicals to enhance the amino acids intake and also made to transport the supplement to the relevant locations in the body. Which is why it is an best amino acids for muscle growth and effective exercise source.

It is recommend for anyone who has good experience with amino acid products and is looking to increase their supplement game to the next level.

3. Matrix Nutrition BCAA Tablets
For building and preserving lean muscle, These are one of the best amino acids for muscle growth that are great choice with the ratio of 2:1:1. Each tablet contains 1335 mg of Leucine, the most important amino acids commonly found in the supplements. This large dose will be very supportive for your every type of workout you are going to do.

One bottle of BCAA contains 120 tablets, and you can also choose a larger bottle with 240 tablets. If you are just starting out and not sure if these are going to work on your or not, you can start with 120 bottle.

They are some really cheap amino acid tablets, among the other in the market. Thus, worth giving it a chance if you are interested to enter in the world of healthy supplements.

4. Essential BCAA Amino Acid
BCAA plus tablets are made up of the classic 2:1:1 ratio, that we always expect from our amino acid supplements, and it also contain vitamin B6 to cure muscle generation and fatigue reduction. These are great for reducing stiffness after any workout.

You can purchase the bottles of either 90 or even 270 tablets. And, if you are looking to save money in the long run, then you can choose 270 tablets bottle because of offers going on this. If you just want to try the best amino acid tablets for the first time, then you can choose the smaller one.

5. Bulk Powders Pure Series BCAA Tablets
Bulk Powders Pure Series has the golden ratio of 2:1:1, but it does not contain any added health ingredients like vitamin B6. But these BCAA tablets are not necessary for the basic purpose of rebuilding new muscles. These are a great choice to start if you want to experiment with BCAA supplements without the risk of wasting money.

This product comes in bottles of 100 tablets and 250 tablets. Generally, buying in bulk is the most cost effective option.

6. Essential BCAA Tablets
It contains not only the 3 essential acids needed for protein synthesis, but also contain 5 other amino acids that are needed for general health. This can be an excellent addition to any supplement because it reduces the need to invest in other supplements. It also lowers the pressure to plan your meals very vigorously. With a vegetarian diet, it will seem to be best choice for you as these are vegan tablets.

These supplement tablets work very fast as they claim to be digested and put to use within 20 minutes of consumption. These are the best amino acid supplement in this price range. These are great for pre work out sessions and they can be a great addition to your lifestyle of fitness.

7. MusclePharm Capsules
MusclePharm supports muscle gain, reduce fatigue after workout, and improves your overall performance. It also claims that their new formula produces all important BCAAs at the ideal time for your body, exactly when your muscles need them the most.

Due to their patented formula, this is also one of the best amino acids for muscle growth but it is little bit expensive. For the same reason, it can involve a little bit of risk while buying these tablets because it is a whole new type of essential amino acid tablets. You have already used other available in the market, then maybe you can go further by using this new formula as your next step.

8. BCAA Plus Tablets
The T-Rex Integrator is back with their ratio of 2:1:1. Thus, these BCAA supplement tablets are there to support you during workout and also after your workout too. It is mainly responsible for enhancing and sustaining your lean muscles. It also has a hefty amount of added vitamins like Vitamin B1, B6, and E. So, we can have the benefit of reduction in fatigue, maximization of proteins, and increased energy throughout your workout session.

Though this one of the best amino acid supplement is on the higher side of pricing but it is totally worth it. It contains 150 tablets in one bottle. These are another good sorption for vegans as these BCAA tablets are the same.

9. Optimum Nutrition Superior BCAA Tablets
This is one of the best amino acid supplement, in terms of quality as well as the pricing. You only need to take one tablet twice in a day as its one serving contains 1903 mg of amino acids. The downside of this supplement is that they contain so much high quantity, You need to consume plenty of water when you take these tablets.

It is available in a smaller bottle of just 160 tablets that might be a good option for you. Apart from thta, Optimum Nutrition also manufactures a larger bottle which contains 320 tablets.

10. Amino Acid Formula Tablets
You can either buy 500 tablets or 1000 tablets in a single bottle. Considerably, This is larger than any other brand in our list but the good thing is that they are not that much expensive. So, you can definitely try it out and get the best deal.

They are reasonably standard with the acids you would expect but with no added vitamins are there in it. Being a pure BCAA supplement tablets, you can't get much better that this.

This product is best amino acid supplement for those who do not mind paying extra money to buy in bulk.

How many BCAA tablets a day?
It totally depends on the concentration of your amino acid supplement and the body weight of yours. Mostly, all brands recommend 2 to 3 servings in a day, in which 1 tablet to 5 tablets comes in one serving. Be aware and always read the instructions and follow the written guidelines to choose the best amino acid supplement which suits you well.

There are many things which useful and necessary to help your fitness in the long term. You should always take the best amino acids for muscle growth and remember to keep an eye on different size bottles because you may can save some money in the future.
--------------------------------------------------------
Shop Additional Deals
--------------------------------------------------------
--------------------------------------------------------
--------------------------------------------------------
--------------------------------------------------------
--------------------------------------------------------
--------------------------------------------------------
As a participant of Amazon Associates Program,
we earn from qualifying purchases. Additionally,
some links on this site may be affiliate links
to retail merchants and we may receive commissions
if you purchase items after clicking links.
--------------------------------------------------------
Official Licensed Sports Gear & Merchandise
Fanatics, MLB, MLS, NCAA, NBA, NFL, NHL, NASCAR
--------------------------------------------------------
Fitness and Health Resources
Runner's World, Men's Health, Women's Health
--------------------------------------------------------
Sports News, Scores, Schedules, Stats and more...
CBS Sports, ESPN, Fox Sports, NBC Sports, Sports Illustrated, USA Today
--------------------------------------------------------
Road Warrior Athletics & RWA Sportswear
--------------------------------------------------------
Fitness Updates
---